When it comes to owning your own home, most of us want to make it more homely, and that is where interior design and upcycling comes in.
We have searched the web high and low to bring you the best redecoration and upcycling tips out there!
Rearrangement Therapy
Rearranging the furniture every so often gives you a new look and feel to the home, as well as a sense of accomplishment. Try these ideas: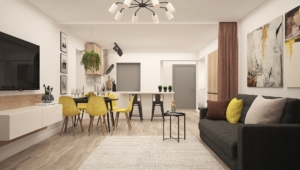 Use trial and error with the rearrangement of your furniture
Ask family and friends their opinions
Put it on your social media page as a poll, with different photos of the room for people to choose
Head onto an interior design Facebook group and ask the experts what they would recommend.
Remember, you need to feel happy with what others suggest.
Ultimate Upcycling
There are lots of different things you can do in regard to upcycling or repurposing your furniture, for example;
A sturdy storage box can be upholstered on the top, and still be used for storing items, but double up as a footrest!
If you're feeling adventurous you can always make an old bathtub into a sofa!
There are lots more ideas when it comes to upcycling your furniture, and one of the best places to find these ideas is on Pinterest.
Get creative and be adventurous!
Featuring a Feature Wall
A feature wall can change the whole dynamic and feel of a room with just a few simple changes.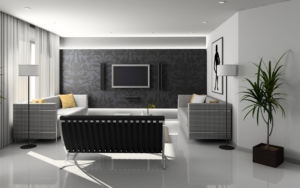 Here are a few ideas that you can do for a feature wall in your home;
Use bold colours, do a bit of homework on colour science and get the right colour for the mood you want to implement in your selected room, e.g. orange elicits feelings of excitement or warmth
Buy a patterned wallpaper that will again make a bold statement against your current decoration and furnishings
Hang a large extravagant modern art piece or whatever kind of art tickles your fancy
Alternatively, hang multiple art pieces, for example, make a family orientated wall
Accessorise Accessories
You can spend hours upon hours online now looking at Pinterest or Etsy and finding some cool looking cushions or photo frames for your home.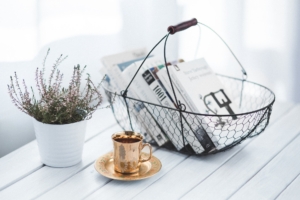 It's crazy to think that we live in a world now, where you can download an app and use augmented reality to see if something would look good in your home.
Here are a few simple accessories that can completely change a room:
Cushions
Throws
Photo frames
Potted plants
Pots of potpourri
Those are only a few options that work, the web and your local shops have an unlimited amount of different ideas just waiting for you.
If you have any furniture that needs a spot of restoration then give your local Furniture Medic a call, find your nearest here.
https://www.furnituremedic.co.uk/wp-content/uploads/2019/03/basket-book-books-6332-2.jpg
1280
1920
Tim Marshall
https://www.furnituremedic.co.uk/wp-content/uploads/2015/11/furniture_medic_logo_web.png
Tim Marshall
2019-03-22 14:56:26
2019-04-05 13:07:29
Upcycling and Rearrangement tips