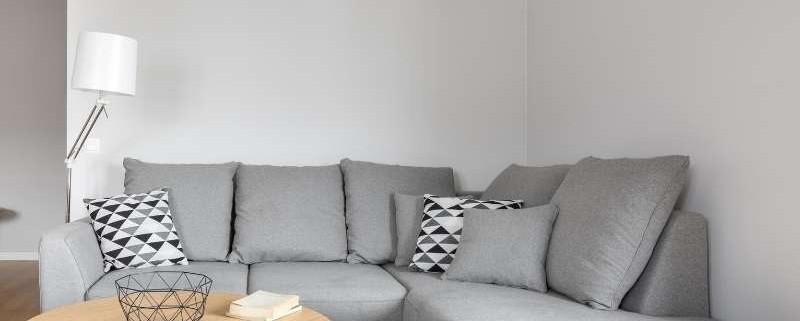 Having the right piece of upholstered furniture in your home is important for a lot of us, but do you know how to care for it properly?
When you invest in a quality piece of furniture, you'll want to do whatever you can to extend the life of the fabric. Here are some tips to make sure you can enjoy your furniture for many more years to come:
Make the right choice
When you're looking into purchasing an item of upholstered furniture, like a sofa or a new chair, make sure you're thinking about who will be using it and how often.
If you have a young family and pets running around the house then you'll want to purchase something with a more durable fabric, like leather, polyester or other durable synthetic materials.
On the other hand, if you're a retiree or it's just you and the partner in the house with no children or pets then pretty much anything goes, but still make sure you purchase quality over a cheap alternative.
Placing your furniture
Furniture placement in your home is important for a number of reasons, but we'll be explaining the furniture care ones and not delve into that of Feng Shui or anything like that!
To avoid any fading and fraying of your upholstered furniture make sure to keep them away from direct sunlight
Whenever possible, air out your rooms with upholstered furniture in to ensure they don't get the chance to absorb any odours.
Maintain your furniture regularly
Maintaining your furniture is important to ensure your furniture stays healthy for longer.
Fluff and turn your loose cushions periodically to ensure they keep their shape and stay firm.
Vacuum your upholstery at least once a week, dependant on usage to remove any surface soil and prevent it embedding into the fabric fibres.
Follow the correct cleaning methods
Make sure you check the manufacturers cleaning instructions before applying any type of cleaning product.
Even if you've read the instructions and they've said that a certain product is ok to use, keep in mind that some products are water-based, however, others are solvent-based. Therefore, check the product by applying to an inconspicuous area that it won't discolour or create any kind of reaction on the fabric
If your upholstered furniture has been pre-treated with a fabric protector, then blotting any spills with a clean towel or cloth should be enough. If your stain isn't coming out you can call one ServiceMaster Clean to help you remove the stain for you.
Fixing wear and tear
Even if you look after your furniture as well as you can, there will still be certain times where it may get a little rip or discolouration. That's where Furniture Medic comes in, we can repair and restore your furniture back to its former glory.
Find your nearest Furniture Medic here for a quote and more information on our services.
https://www.furnituremedic.co.uk/wp-content/uploads/2020/08/Upholstery-care-blog.jpg
800
800
Tim Marshall
https://www.furnituremedic.co.uk/wp-content/uploads/2015/11/furniture_medic_logo_web.png
Tim Marshall
2020-08-14 13:04:53
2020-08-14 13:05:49
How to extend the life of your upholstered furniture