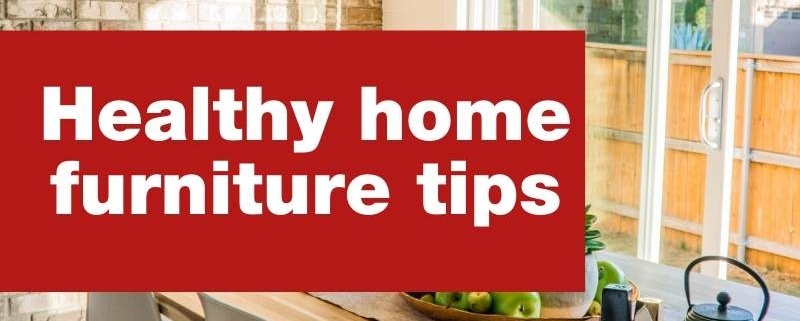 Your home can harbour hundreds of germs and harmful bacteria. Whilst we are all aware of the bugs that lurk in our bathrooms and on kitchen worktops, often we miss other areas of the home that are just as susceptible to causing harm to our health, like our furniture.
Wooden Furniture
Here at Furniture Medic we regularly visit customers to restore antique furniture to discover it has developed mould and mildew. This is as a result of either being placed in an unventilated area, against an exterior wall or having been stored in a damp basement.
Mould and mildew are dangerous for your health as the airborne spores can cause allergic reactions and can be especially harmful to infants and the elderly. Even if your furniture appears to be mould free, unchecked areas such as the backs and underneath of chairs and sideboards can harbour germs.
This can be prevented by regular cleaning, however, once it has set in it must be tackled professionally. We will treat mould damaged wood with an environmentally friendly, specialist anti-bacterial lacquer, (incorporating Hygienilac), which kills harmful germs and bugs including E-Coli and MRSA and mould and mildew.
We are the only furniture restoration experts in the UK approved to use this kind of treatment on your upholstery.
Leather and Upholstery
Gary Butler, Furniture Medic Operations & Technical Manager says;
"Leather furniture often gets neglected as people are unaware of how to care for it.

A well-used piece of leather furniture develops creases and crevices due to the nature of the material, which are ideal breeding grounds for bugs, especially as dropped food crumbs can become trapped, leading to the development of harmful bacteria and dust mites.

A good cleaning routine can prevent this."
Gary's advice
Clean your leather upholstery monthly using a good leather cleaner, this should be applied using circular motions with a soft brush such as a new shoe brush.
Blot the surface using paper towels and allow to dry.
Apply a leather conditioner and make sure your sofa is completely dry before using.
It is advisable to find out what type of leather your sofa is and buy an appropriate product.
You can contact your local specialist who will be able to offer more advice on products and furniture care.
Damp leather, just like wood, is also susceptible to mould and mildew, again, once it has set in it is best to let the experts deal with it.
We can clean it and treat it with our own special fabric protector – Fabritec, which will provide up to 12 months anti-bacterial protection for all fabric and leather furniture that may have become affected, Fabritec's low water solubility means that it does not wash off, therefore, it lasts for longer.
With many years of specialist restoration and repair experience, we'll come to the rescue and very often make invisible repairs, thus providing a cost-effective alternative to replacement.
You can find your local Furniture Medic expert here.
https://www.furnituremedic.co.uk/wp-content/uploads/2020/04/Healthy-home-furniture-tips-FM-Blog.jpg
800
800
Tim Marshall
https://www.furnituremedic.co.uk/wp-content/uploads/2015/11/furniture_medic_logo_web.png
Tim Marshall
2020-04-15 14:46:50
2020-05-27 10:47:28
Healthy home furniture tips