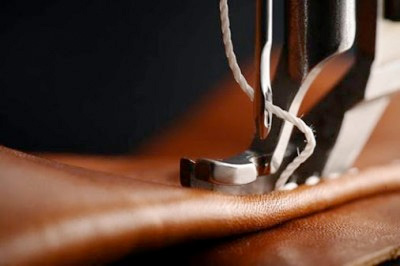 With the cost of living ever increasing and households' budgets tighter than in previous years, Furniture Medic, one of the world's largest furniture restoration companies, offers some professional advice for helping homeowners to save money on their home furniture repairs.
Furniture expert Gary Butler says: "Having been in the furniture repair business for many years, I've seen some recurring trends, had the same conversation with many clients and get asked many of the same questions. Our customers are all after the same thing; to keep their homes looking good and to save money on repairs. We've also been able to help re-cover items that were due to be skipped and bring life back to forgotten pieces."
Here's what you need to know:
A stitch in time – a cliché yes, but an important rule for cutting costs dramatically. Should a rip or tear occur, leaving it can cause it to deteriorate and worsen, quickly. A spillage on a wooden surface should be cleared up as soon as possible; don't allow any liquid to soak in and damage the material.
Repair, don't replace – it may seem the easiest option to replace old furniture with new but there are a few things to consider; you most likely paid a lot of money for the original item; it's more difficult to dispose of than you might think and there is always a more cost-effective option. Think about recovering an old sofa with new materials to match your décor; stripping back a coffee table to give it a new lease of life or re-painting a wooden lampstand for a completely different look.
Do what you do best – if you're a skilled seamstress or a whiz with a sewing needle, a quick repair can make all the difference. However, if it's been a long time since your home economics classes and even longer since lessons in woodwork; you might want to bring in the professionals. You may have a keen eye for design and know what colour schemes will work where but if you need a little help in bringing your vision to life, talk to your local Furniture Medic.
Think about your materials – every home is different. Depending on what your occupation, stage in life or the amount of use your home gets, will affect the choices you should make for interiors and décor. At Furniture Medic, we work with some of the leading global restaurants and UK's largest shopping centre chains and our advice on choosing the right materials is vital to them keeping their customers happy and ultimately, saving money on repairs and maintenance.
If you've got five children, two dogs and three cats, you're not likely to choose expensive, high-end, light coloured materials. Furniture Medic can advise on the best solutions for material choices; which can be easily cleaned and replaced when the time is right.
For further information on restoring or repairing furniture or for material choice support, please contact your local Furniture Medic experts.
https://www.furnituremedic.co.uk/wp-content/uploads/2015/11/furniture_medic_stitching.jpg
266
400
Tim Marshall
https://www.furnituremedic.co.uk/wp-content/uploads/2015/11/furniture_medic_logo_web.png
Tim Marshall
2015-08-26 11:46:25
2016-04-28 13:30:35
Fix up, look sharp