Commercial or domestic, we bring our expertise to you.
Home
Welcome to Furniture Medic offering furniture repair in Suffolk
Furniture Medic Suffolk has been established for over 17 years. I offer a personal service of antique restoration and general furniture repairs including leather and upholstery, commercial and insurance work. Offering Furniture Repair in Suffolk


Why should you choose Furniture Medic Suffolk?
I'm a specialist craftsman and offer a customised service
Competitive prices
Covering the IP postcode area
Superb reputation
Domestic and commercial work undertaken
I undertake continuous training to make sure I'm fully qualified to repair and restore your furniture
I offer onsite repairs working at your convenience in your home or business
Furniture Repair in Suffolk
You can find out more about me and the history of my business, look at the areas I cover and see some of the work I have done throughout my webpages.
Please don't hesitate to contact me with any questions you may have.
I look forward to hearing from you.
For further information on any of our services, if you have any questions or if you would like to arrange a free, no-obligation, quotation then please do not hesitate to contact us by email from here at suffolk@furnituremedic.org.uk or by phone on 0800 849 6002 or 07778 612488.
Why not follow us on Facebook and join in the conversation on Twitter
We can always be contacted at:
Furniture Medic Suffolk
Unit 1 Green Farm
Harleston
Stowmarket
Suffolk
IP14 3HW
United Kingdom
Tel: 0800 8496002
Mobile: 07778612488
About Us
About Us
My name is Roger Herriot, your local Furniture Medic business owner, and I pride myself on being part of the world's largest and most respected furniture repair and restoration company.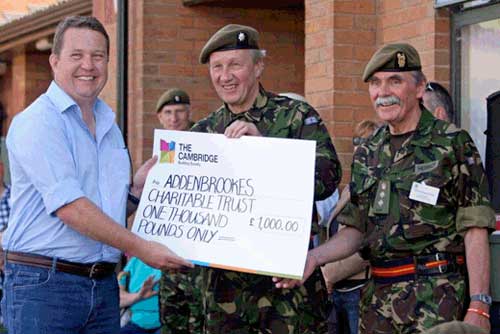 I have had my business for 17 years, before which I was in sales and management in the carpet and furnishing industry.  When I originally went into the business I was qualified in carpet manufacturing so these skills always come in handy!
When I left school I was in the army for 6 years before embarking on other professional paths.  In fact, it is through 20 years in the cadet force that I became a commandant for the cadet forces in Cambridgeshire for 5 years; something that I very much enjoyed and am very proud of.
On Jubilee Year I was honoured enough to meet Her Royal Majesty!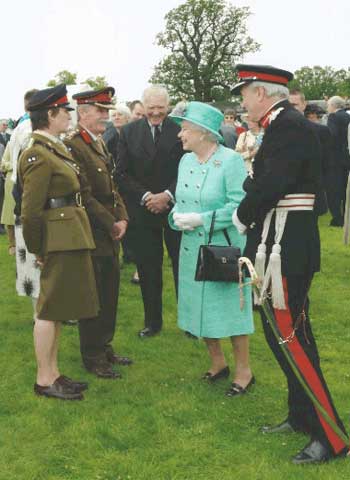 After being diagnosed with cancer and overcoming it, I am now a 'Cancer Champion', where I am invited to talk to people and give motivational talks, putting somewhat of a positive spin on the subject and the ways in which people can help themselves. If I can pass on what I have learned and create some good from it, then I see this as an extremely positive thing.
I pride myself on my work and giving great customer service.
Domestic Services
Domestic Services
My aim is to give your furniture a new lease of life, as quickly and with as less hassle as possible.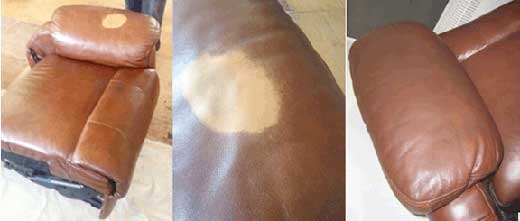 I specialise in a range of domestic furniture repairs, including:
Scratches, dents and gouges
Full re-upholstery service and repairs
Wood refinishing
Webbing replacement
Veneering
Leather and vinyl repairs
French polishing
Replacement interiors
Castor and feet replacement
Antique restoration
Spring replacement
Hardwood flooring
Framework repairs
Upholstery repairs
Refinishing
Spring and structural repairs
Repairing torn and scuffed leather
Heat and watermark removal
Flat pack assembly service
Whatever your personal requirement, please do not hesitate discuss it with me by phoning the number above, filling in an enquiry form on the left or emailing me at suffolk@furnituremedic.org.uk
Commercial Services
Commercial Services
I pride myself on ensuring that I am able to offer my customers a convenient and expert furniture repair service. This also includes furniture restoration to a range of commercial businesses.
All work is carried out by myself to restore your wood furnishings and upholstery.

I specialise in a range of commercial furniture repairs, including:
Framework repairs
Boardroom tables
Bench seating
Bar tops
Full re-upholstery service
Colour changes to furniture
Vinyl and leather repairs
Hardwood flooring
Whatever your requirements, please do not hesitate to contact me. Please phone the number above, fill in an enquiry form on the left or email me at suffolk@furnituremedic.org.uk