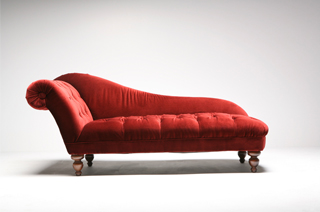 Before you toss that old piece of furniture out or put on Gumtree, why not consider cleaning and restoring to bring back its natural beauty. The professionals at Furniture Medic have several helpful tips for how to restore old furniture. Don't be afraid to grab that antique store find, even if it looks a bit worn and tired. You can clean old furniture and have a gorgeous new piece to add to your home.
Know Your Finishes
When preparing to clean and restore old furniture, it helps to know what type of finish is on the piece. Clear finishes may be varnish, shellac or lacquer and typically have a sheen. To perform a spot test and determine the type of finish, rub a drop of denatured alcohol onto an inconspicuous area. If the denatured alcohol dissolves the finish, it's likely shellac. A combination finish of both shellac and lacquer may only partially dissolve under the alcohol, while a lacquer finish will crinkle or crack. A lacquer finish that cracks or "alligators" will need a process called re-amalgamation.
If the old piece of furniture has an oil or wax sealer finish, it typically won't look shiny and often can be restored simply by reapplying the oil or wax.
How to Clean Old Furniture
Before restoring or refinishing old furniture, it must be cleaned. To remove layers of dirt, grime and build-up, try a solution of mild dishwashing liquid and warm water. Add several drops of mild dish detergent to two litres of warm water. Don't saturate the wood with the cleaning solution as it can cause warping, glued joints to soften and other damage. Work carefully, as water can cause a white haze to form on wood with a lacquer or shellac finish. Dip a clean cloth in the solution and wring it so it's damp, not soaked. Rub the wood to remove the dirt and grime. Thoroughly dry with a clean cloth when finished.
Note: When cleaning, if you notice the finish along with the dirt and grime is coming off, stop. This indicates that the finished is damaged and continue to clean with water can cause damage to the wood.
If the furniture doesn't respond to the cleaning solution of soap and water, you may try mineral spirits. Apply to the wood with a clean cloth, rubbing in lightly to remove stubborn grime and chunky wax build-up. When working with any type of cleaning material, always work in a well-ventilated area and wear protective gloves.
White water rings may be removed with denatured alcohol. Place the alcohol on a clean cloth and rub lightly to remove the water ring stain.
Beyond Cleaning
After cleaning the older furniture it may appear dull. Surface scratches are the likely cause. A simple scratch cover polish should take out most surface scratches. Look in the paint and stain section of your local hardware or home improvement center. There are many products available for reducing and eliminating scratches on wood furniture, including wax sticks, polish and more.
For deep cleaning, re-amalgamation and other old furniture restoration techniques, consider leaving the job to the professionals. The teams at Furniture Medic can handle the cleaning and polishing of the furniture's hardwood components along with renewing its upholstery.
Read the original article here.
https://www.furnituremedic.co.uk/wp-content/uploads/2016/10/FurnitureMedic-1.jpg
212
320
Tim Marshall
https://www.furnituremedic.co.uk/wp-content/uploads/2015/11/furniture_medic_logo_web.png
Tim Marshall
2017-10-15 19:54:36
2017-11-13 11:26:36
How to restore and clean old furniture